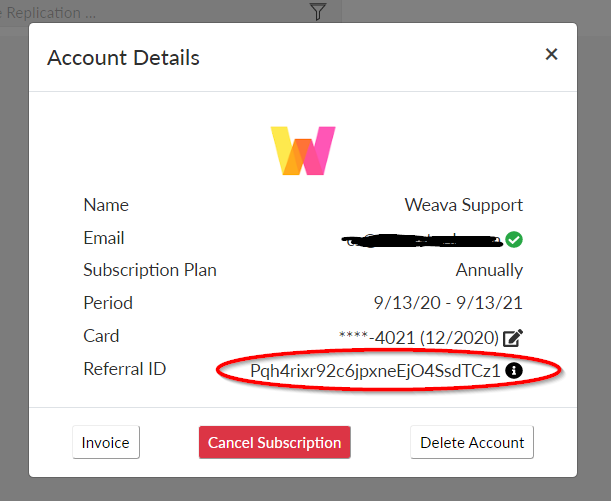 You can share the referral ID with your friends and colleagues who can then input this during their signup to Weava (see image below).
If you invite 5 users to Weava – who signs up to Weava with your referral ID – you will receive 3 months of Weava Premium for free. Visit your Account Details page to find your unique referral code.
PS! The user you are inviting will need to insert the code in the following field during their signup process: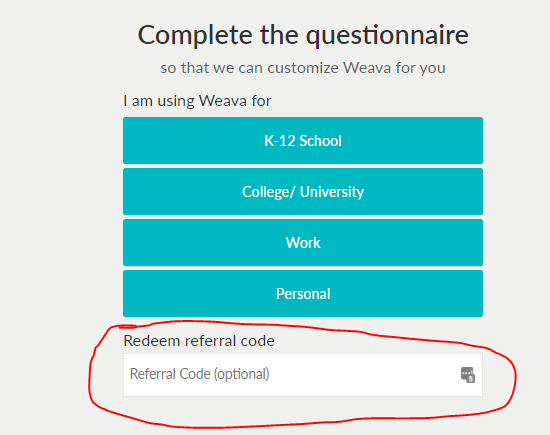 This is just the first step of our process to enhance referral and we plan on bringing more features and benefits in the future – as well as possibly introducing benefits to the user who decides to use your referral code during their sign-up process, and more. However, please note that currently only the inviter receives the Weava Premium upgrade.
Frequently Asked Questions