Essays. For us university students, essay-writing takes up at least half of our school work. And if you major in arts or social sciences like me, you are likely spending a significant amount of time on essay-writing. When a task is so dominant in your everyday life, it's really a no-brainer to look for ways to cut down its time costs, improve the efficiency of its process, and to make it more enjoyable overall. Whether you're a freshman who is new to and terrified at the prospect of academic writing, or a senior who has had a taste of it and is in a constant quest for better and faster ways of academic writing, I hope you'll find the following list of essential Chrome productivity tool extensions to be helpful for the process.
Why Use Chrome Extensions as Productivity Tools for Writing Essays?
But wait, why use Chrome extensions at all? You may be thinking that the productivity apps you are using work just fine, and, if anything, the classic pen-and-paper combo can always be trusted for annotation and organization. And you are right, except that these tested-and-tried methods nevertheless present us with many inconveniences. At some point, you must have wondered if there is a better way than having a gazillion tabs open during your research process, switching back and forth between different tabs or even between your computer and notebook to copy-and-paste notes, or organizing and managing tens of productivity apps on your device.
If you are familiar with these stressful scenarios, consider utilizing Chrome extensions to assist your essay-writing process. Chrome extensions are bite-sized add-ons to your Chrome browser with a variety of functions that are free, easy to use, and which take up no storage space on your device. I have handpicked one extension tool for each step of the essay-writing process that I find extremely helpful. I hope they will help you as much as they have helped me and many other students like me – thank me later when you realize how easy it is to write essays efficiently!
1. Take and Organize Your Research Notes with Weava
Weava is a one-stop service that enables users to highlight information directly on websites or online and local PDFs, take notes on them, organize them in folder hierarchies, and to share them for any collaboration with others. Say goodbye to constantly switching between tabs and browsers to copy-paste your notes – Weava is here to weave all of your desired information and collaborators in one place.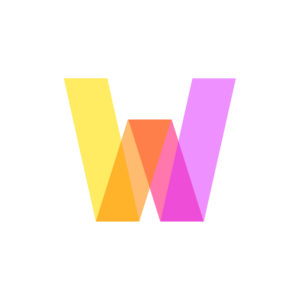 What We Love about Weava:
Efficiency and cleanliness: you can create notes in real-time as you're browsing for information, and instantly store them into one place under different categories.

Weava works on websites, online and locally saved PDFs. Upload your PDFs to Weava dashboard, where your highlights and notes will be saved. Note that you can clip images!

Weava allows collaboration so you and your study buddy can highlight and add notes on the same piece of text.

You can create citations of 4 different styles (APA, MLA, Chicago, Harvard) with Weava. Extremely helpful for tracking the origins of your highlighted texts and notes.
What You Should Know about Using Weava:
Weava offers a full suite of services, meaning it might take you some time to familiarize with all its functions. Once you get on board, however, you'll learn to truly appreciate the fun in and elegance of consolidating information.

Weava does not currently allow highlights to be made directly on Google Docs, but you can copy-paste your highlights and notes onto any desired software.
2. Get the Research Paper You Want for Free with PaperPanda
While you are searching for research papers, articles, or journals in your target field of study, you may stumble across one that seems to fit your needs. It is not provided by your university library, however, and the internet copy is unfortunately concealed behind a paywall. Thankfully, PaperPanda can help fetch it for free. With one simple click, you can make your Panda run off to 13 freely accessible search engines and websites such as LibKey, Google Scholar and Sci-hub, to help you obtain the PDF version of your desired paper.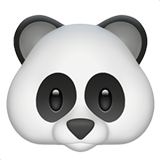 What We Love about PaperPanda:
No longer confined to research materials with free-access, your research bank is now made limitless by PaperPanda, as knowledge should be.

It saves time and trouble looking for free PDF versions of papers in hidden corners of the Internet.
What You Should Know about Using PaperPanda:
Since the Panda can only access one research engine at a time, you would have to manually switch to another engine from the list of 13 options in the PaperPanda settings, if the current one doesn't have the paper that you want.
3. Tidy Up Your Browser Tabs with OneTab
It's easy to get lost in the bottomless sea of research, especially when you have gazillion tabs open on the browser and forget what each of them is for. OneTab solves this problem by allowing you to convert all your tabs into a list, which you can rearrange and organize.

What We Love about OneTab:
Just click once on the OneTab icon and all your tabs will be grouped together on a separate tab. It's that simple.

Avoids tab clutter and prevents browser lag or even collapse.

It saves a whole lot of memory (reportedly 95%) in Chrome.
What You Should Know about Using OneTab:
Some users have reported losing the OneTab list after restarting or updating their Chrome browser. However, these are rare technical bugs solvable with various

precautions and recovery

methods.
4.  Structure and Plan Your Essay with MindMeister
After getting a fuller picture of your topic of interest from the initial research, you should have some idea of what to write for your essay. MindMeister allows you to visualize and organize these ideas through mind-mapping. As you're making these mind maps, you can simply copy-paste important quotes or references that have been highlighted in your research materials and notes from the Weava extension tab. Voila – now you have a diagrammatic version of your essay!

What We Love about MindMeister:
You can attach URLs, files, and comments (if you're collaborating with a study buddy) to any part of the mind-map.

MindMeister's simple interface makes it intuitive to use.

You can do a presentation of your mind map directly on MindMeister, and share your essay outline with your professor and fellow students. And really, why not, especially if it helps elaborate abstract concepts?
What You Should Know about Using MindMeister:
The Free Plan allows users to store only 3 mind-maps at a time. If you need to create new documents beyond this quota, you'd have to save your mind maps as Word or PowerPoint files and delete the original.
5. Perfect Your Writing with Grammarly
Good ideas deserve to be written out and explained coherently. Grammarly is a cloud-based writing assistant that detects and recommends corrections for grammatical, spelling, and punctuation errors in your essay. For Premium users, it also assists in language improvement, such as tone adjustments, word choice, and so on. You can use Grammarly on any written space, including emails, text boxes, and of course, your essay written in Google Docs or Word documents.

What We Love about Grammarly:
Picks up and fixes grammatical and spelling mistakes that are easy to miss in real-time.

Extremely useful for non-native English speakers.
What You Should Know about Using Grammarly:
Be wary of over-reliance on the application for proper writing rules, especially for those who are still learning to master the English language. 

Its Premium plan, starting at US$12 per month, might be a little expensive for university students.
6. Improve your Diction with Power Thesaurus
Need a language enhancer but don't want to pay extra? Don't worry, Power Thesaurus has got your back. It's a minimalist tool built for a single purpose: offering a wide range of synonyms and antonyms so that you can spice up your essay. By simply highlighting the word or phrase in question and clicking on the hovering Power Thesaurus icon, the diction tool will help you find its synonyms, antonyms, and definitions so that you don't have to navigate to a separate tab to find different words to communicate the same meaning. I've found that using this extension whilst writing has also expanded my personal English vocabulary repertoire.

What We Love about Power Thesaurus:
Purity of function minimizes distraction during the writing process.

Can be used simultaneously with Weava despite both featuring the highlight function. Simply click on the respective hovering Weava / Power Thesaurus icon to let your computer know which of the 2 extensions are being called for.
What You Should Know about Using Power Thesaurus:
It can be "shy" at times. Sometimes the extension icon doesn't pop up as you highlight a word and we don't know why.
Citation and Bibliography
7. Create Your Bibliographies with Weava
Finally, we arrive at the last stage of and arguably the most cumbersome task in producing an academic paper – citing. With Weava's in-built citation generator, you can finish the citation process in no time because it allows you to cite any website or PDF as you're browsing it in real-time. You can also store all of the citations in one Weava document (another of its in-built features) and download it as a full bibliography to be attached to your paper.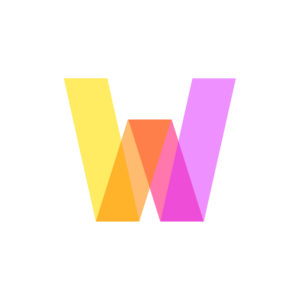 What We Love about Weava:
The convenience factor: Weava allows you to cite the website or PDF you're currently browsing and stores all citations into one page. You can go to that page via the Weava dashboard and make changes as you wish.

It supports the major citation styles used in academic writing – APA, MLA, Chicago, Harvard – to name a few.

Clutter-free, ad-free, and it's free.
What You Should Know about Using Weava:
Weava currently offers automatic generation of bibliography entries only, not in-text citations.

You'd need to manually copy the citations into the desired document – whether it be a Weava document, Google Docs, or Word.
I hope this introduction to the essential essay-writing package with 8 Chrome extensions is useful. Remember, since this is the absolute essentials list and hence not exhaustive, you're always encouraged to explore more extension tools that cater to your individual needs. I'm sure your academic life will be made so much easier when you know how to make the best use of free productivity tools online!
Author: Jennifer Kwong, Third-year Politics and Public Administration and Philosophy student at the University of Hong Kong