Welcome to the fourth article of Weava's Academic Series!
This Academic Series is a guide to help you confidently tackle your research and school assignments. The purpose of this guide is to help you gain knowledge on how to properly cite external sources in your written work. We will illustrate how Weava is designed to help you at this stage of writing as well!
We recommend you to read our previous article on How to Plan Your Academic Essay, Academic Reading, and How to Research Efficiently for more tips on academic reading and writing.
Why is Citation So Important?
Citation is a key feature of academic writing. They are not considered optional but are requirements to enrich your research and to meet the standard of professionalism expected of academic writing. Citations are useful for a number of reasons, such as:
To include evidence from authoritative sources to support your arguments and to enhance the persuasiveness of your argument.

To make reference to the source or origin of the concept you are introducing.

To increase the credibility of your arguments and to provide your reader with the references to verify or look further into as needed. 

To avoid inadvertently plagiarizing someone else's work.
Bibliography vs. In-text Citations
External sources should be cited in two ways – in the bibliography and in the in-text citations. Note that for academic research and writing, both the bibliography and in-text citations are required to be added in a proper format.
Bibliography:

A bibliography, also known as a reference list, is a list of all the external sources directly and indirectly quoted in your written work. The bibliography is placed at the end of the paper, and it is usually in alphabetical order of the author's name. See the example below: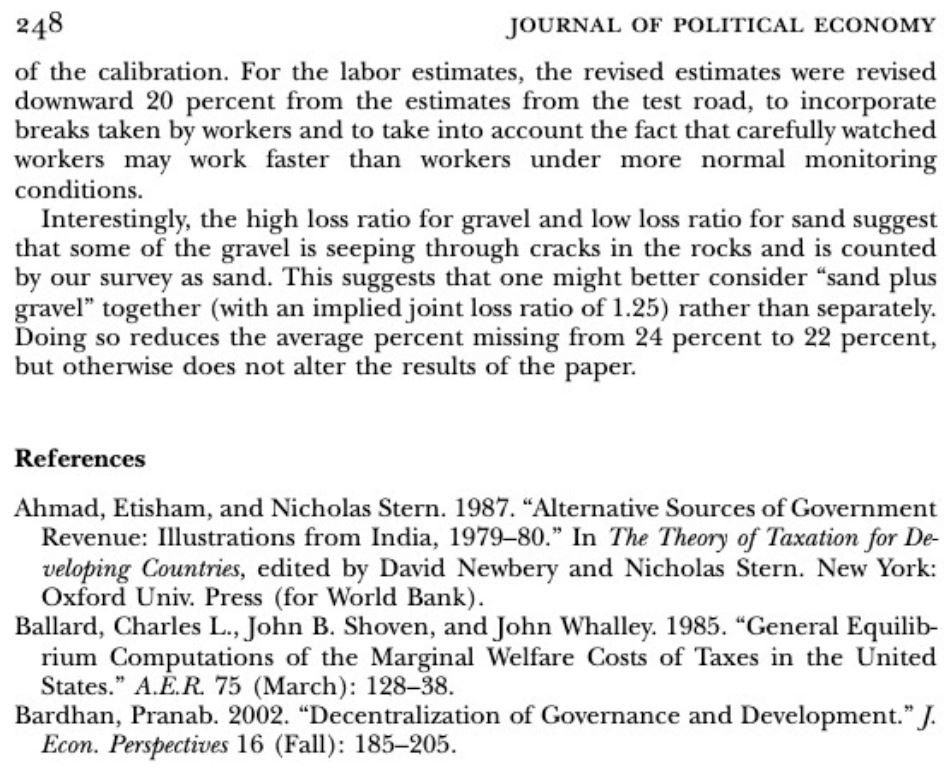 In-text Citations:

In-text citations are inserted in between texts of your essay, after the directly or indirectly quoted sentences. They are an abbreviation of the citation provided in the bibliography, and they usually include only the author's name and the date of publication. The in-text citation also works as an index for readers to find the full citation in the bibliography. See the example below: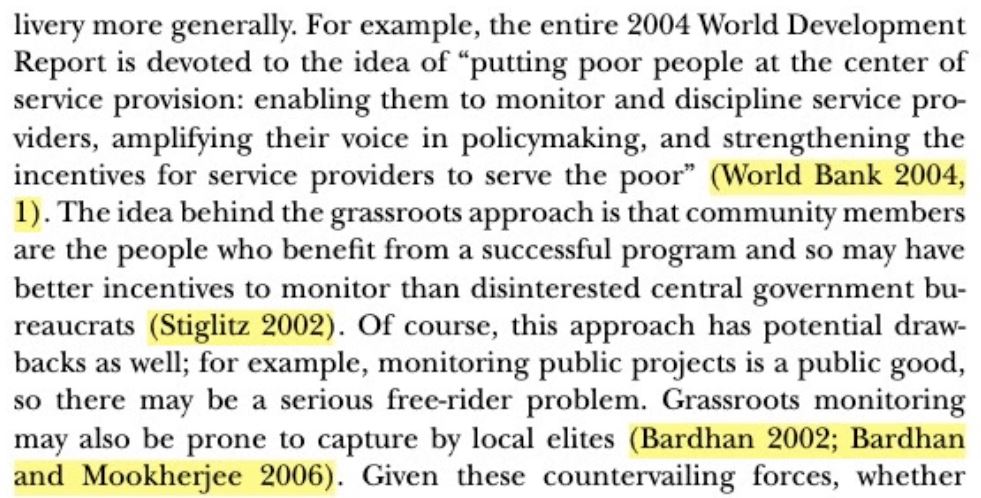 Citation Styles
There are different citation styles used in academic writing. Below are some commonly used styles you should be familiar with: 
Citation Style
Commonly Used Disciplines
In-text Citation Example
Bibliography Example
APA (American Psychological Association

)

Psychology, Education, Business, Social Sciences disciplines

(Howard, 2007, p.3)

Howard, R. (2007). Understanding "Internet plagiarism."

Computers and Composition,

24 (1), 3–15. Retrieved from https://doi.org/10.1016/j.compcom.2006.12.005

Chicago Manual of Style

Humanities, Sciences and Social Sciences

(Howard 2007, 3)

Howard, Rebecca. "Understanding 'Internet Plagiarism.'"

Computers and Composition

24, no. 1 (2007): 3–15. https://doi.org/10.1016/j.compcom.2006.12.005.

MLA (Modern Language Association)

Humanities 

(Howard 3)

Howard, Rebecca. "Understanding 'Internet Plagiarism.'"

Computers and Composition

24.1 (2007): 3–15.

Science Direct

. Web.

Harvard

Economics and Business

(Howard 2007, p.3)

Howard, R., 2007. Understanding "Internet plagiarism." Computers and Composition 24, 3–15.
You should note that regardless of the citation styles, the elements below are always used:
Author(s)

– who wrote it

Title

– what the article is called

Source

– the name of the publisher or title of the periodical 

Volume & Issue numbers

– applicable for journals

Publication date

– when the article was published

Page numbers

– where the reference is located in the original source
Note that each citation style may take a different approach in specific situations such as citing a source with multiple authors, citing uncommon sources (e.g., song lyrics), or citing one source multiple times in the same paragraph. We recommend you to visit the sites below for their official guidelines.
Use Weava to Create Your Bibliography
Did you know that Weava has an in-built bibliography generator? Normally, you would have to spend much time roaming through your search history to revisit the articles you referred to and to manually create bibliography entries for each of them. With Weava, you can save time by generating your entire bibliography using its web dashboard.
After using Weava to highlight texts you want to make references to, all you need to do at Weava's dashboard is to click "cite" for Weava to automatically generate the bibliography entry. You can choose different styles – APA, MLA, Chicago, and Harvard – and simply copy-paste the entry to your reference list. With all your research saved in one place, you can conveniently manage and consolidate your citations.
See the illustration below on generating citations with Weava, and begin saving time for your research work!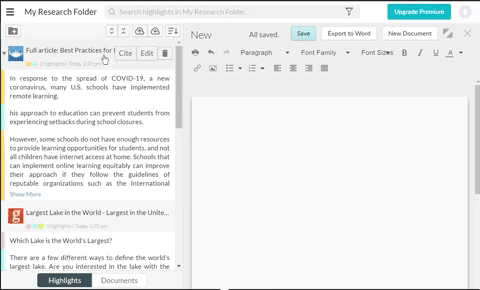 Weava for Students
Weava is a great tool for students as it helps you to easily retain information and stay organized on the web. Weava is currently used by hundreds of thousands of users worldwide in their academic journeys. If you haven't already, consider downloading the Weava Chrome extension today.
For More Tips, We Recommend You Visit…