With Weava you can download the PDFs that you have highlighted. Here's how:
How to download PDFs you highlighted
1. Click the download icon in the top-right corner of the PDF

2. Click "Download PDF with highlights"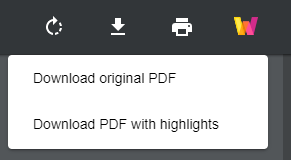 3. Change the print destination to "Save as PDF"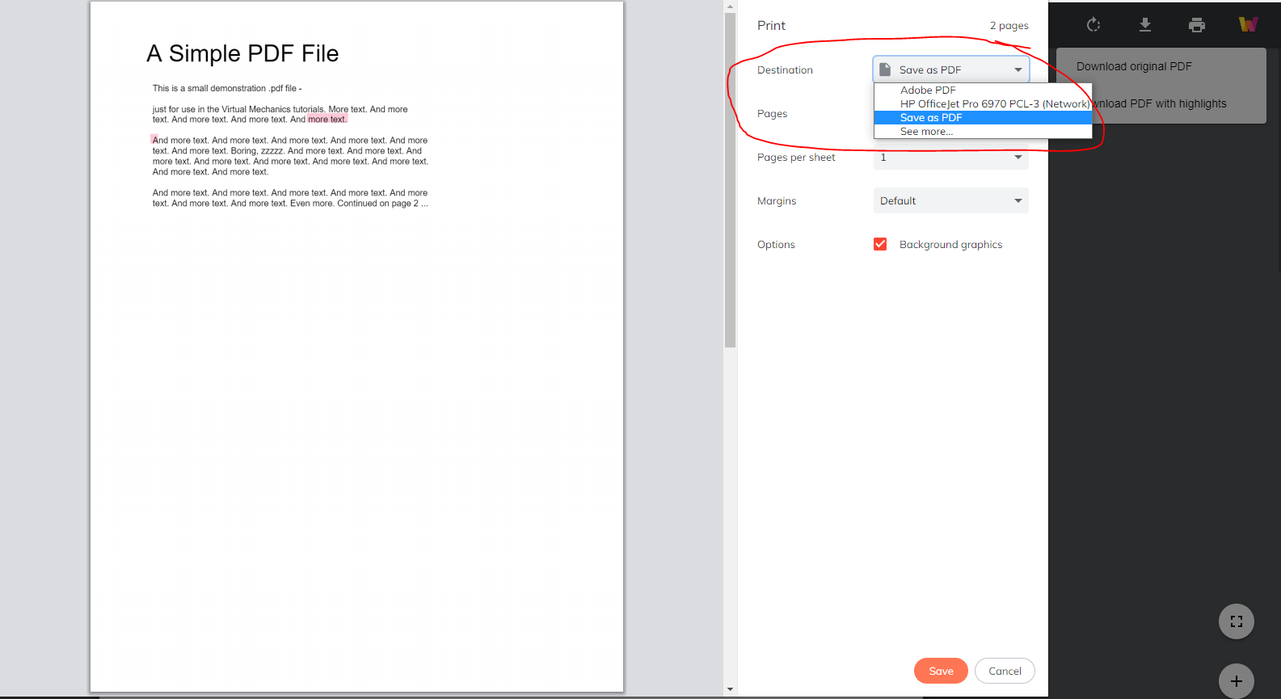 4. Choose a local folder location for the downloaded PDF on your computer, and then you're done!
PS! We realize that it is not as intuitive as it should be having to navigate through the "printing prompt" to download the PDF with highlights, and we will be looking into better solutions in the future.
Also, please note that the downloaded PDF with highlights will convert into "flat image(s)". We also realize that this may be of inconvenience to some and we hope to have it improved in the future so that text is still searchable in the downloaded PDF.