Weava has customizable keyboard shortcuts in Google Chrome to make it easier and quicker for you to be productive online.
By default, these are:
Activate the extension: (not enabled by default, but you can add a custom shortcut to this)
Pin/unpin sidebar: ALT+P
Enable/Disable Weava: ALT+S
Show/Hide sidebar: ALT+SHIFT+S
(For Apple products: "Alt" = "Option")
Customizing the Weava Google Chrome shortcuts
You can customize the default Weava shortcuts with other keyboard combinations. Either copy-paste the following link in your browser URL bar (chrome://extensions/shortcuts) or follow the steps below:
1. Click the three-dotted icon in the top right corner of your browser and click "More tools".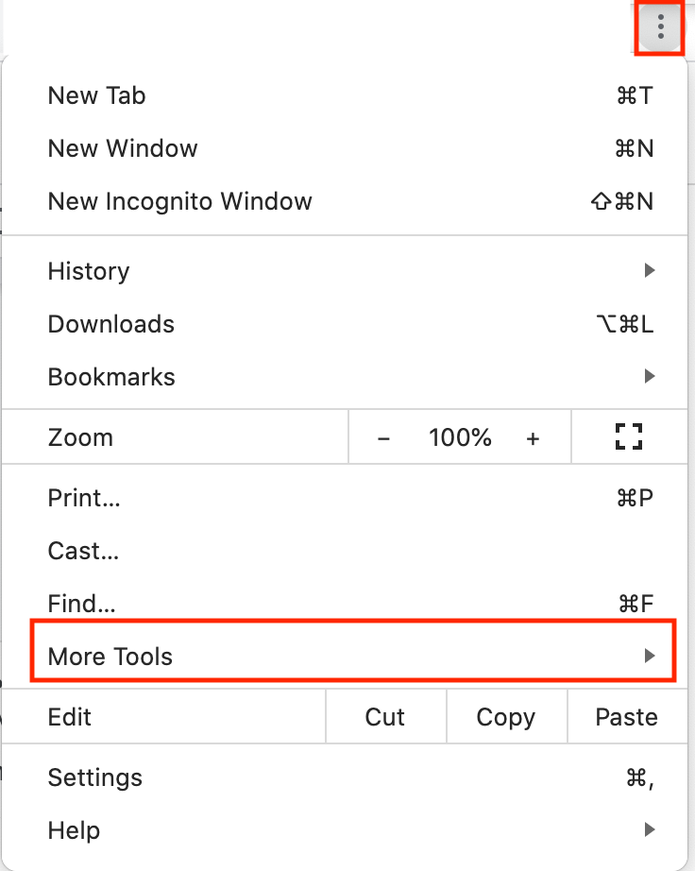 2. Click "Extensions"

3. On the upper left corner of the page, you will see the selection bar. Click it and choose "Keyboard shortcuts".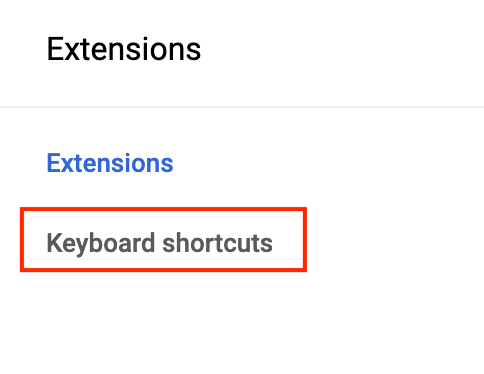 4. Here you will be able to customize your own shortcuts.